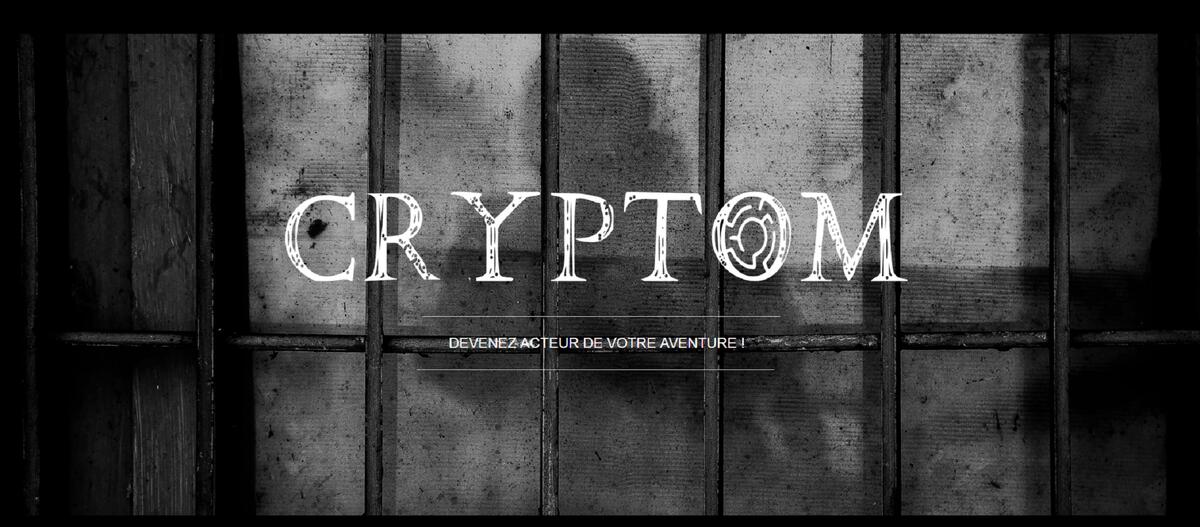 Cryptom - Escape game
Leisure,
Recreational activities,
Escape Game
in Menton
An escape game is a life-size escape game, an experience where you are the actors of your adventure.
Imagine being hidden in the hold of a pirate ship, in the den of a kidnapper or defusing a bomb.

Lead the investigation as a team, from 2 to 4 players, with friends, family or with your colleagues, the Escape Game promises you a unique adventure full of surprises!
You'll have 60 minutes! Locked in a room decorated, themed and air-conditioned, solve a series of puzzles, find the hiding places, the codes, to succeed your mission!
Immersion, living the game, that's our particularity!

Reservation required.
Coming Soon: The Bloody Pirate - The Attic of Professor Lummet
Legal informations

SIRET number :

90040138100018

Spoken languages
From 40 € to 100 €

The challenge of the kidnapper:
Reservation for 2; 3 or 4 people minimum deposit: 40€
2Pers. session: 60 € ( 30 € per pers.)
3Pers. session: 84 € ( 28 € per pers.)
4Pers. session: 100 € ( 25 € per pers.)
a free non-alcoholic drink if you book with your family!
Monday

2:00 PM - 10:00 PM

Tuesday

2:00 PM - 10:00 PM

Wednesday

2:00 PM - 10:00 PM

Thursday

2:00 PM - 10:00 PM

Friday

2:00 PM - 10:00 PM

Saturday

2:00 PM - 10:00 PM

Sunday

2:00 PM - 10:00 PM