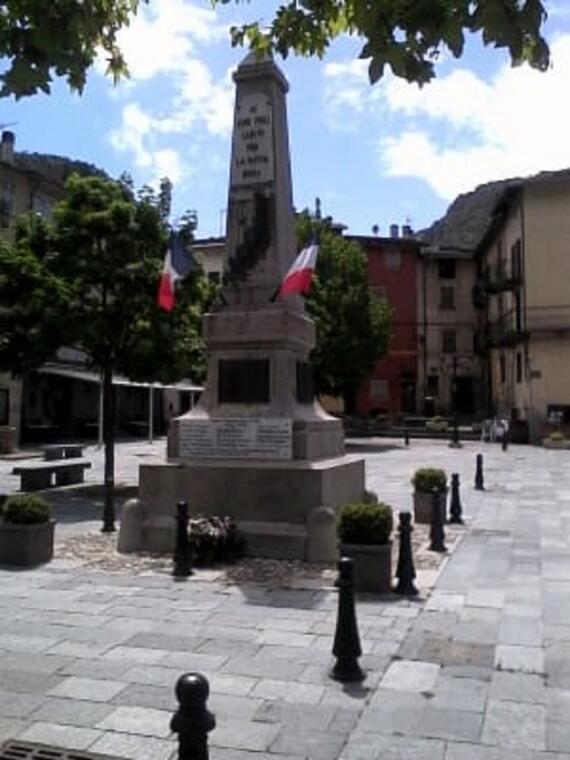 War memorial
Historic site and monument,
Military Patrimony,
Memorial,
Military cemetery and memorial,
Town of Art & History
in La Brigue
The War Memorial of the Great War consists of a small obelisk erected on a mound. Its faces are enhanced with a few reliefs and bronze plaques bearing the names of the Brigasques who fell on the field of honor for Italy.

Alongside the soldiers from La Brigue itself and Morignole, there are also those from its former hamlets of Carnino, Upega, Piaggia and Realdo, who remained in Italy when LA Brigue was attached to France in 1947.
Monday

12:00 AM - 12:00 AM

Tuesday

12:00 AM - 12:00 AM

Wednesday

12:00 AM - 12:00 AM

Thursday

12:00 AM - 12:00 AM

Friday

12:00 AM - 12:00 AM

Saturday

12:00 AM - 12:00 AM

Sunday

12:00 AM - 12:00 AM