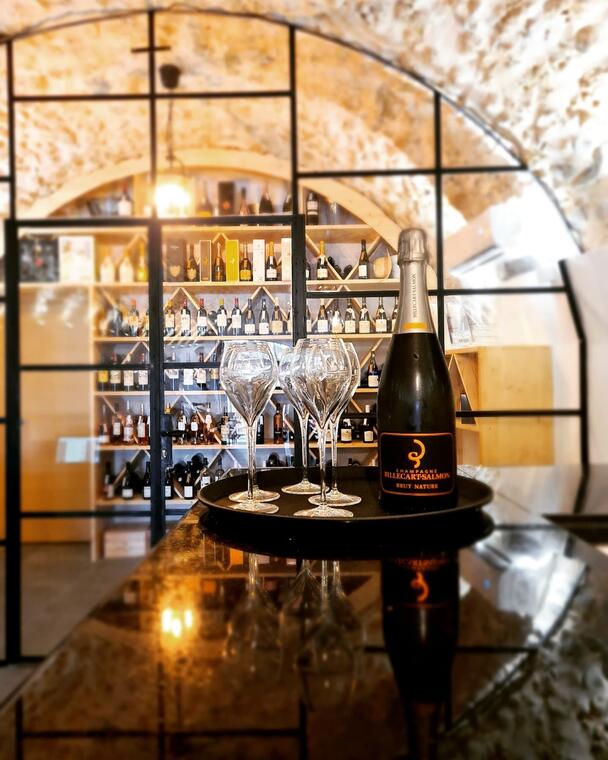 Nabucco Wine Bar & Cellar
Shops,
Food shop,
Café/bar,
Wine shop
in Menton
A wine cellar that allows you to buy or order very nice selection of wines and champagne but also to taste on site accompanied by dishes to share: plate of charcuterie, pan con tomato or a brie truffle to discover...

The Nabucco, located in the old town, opened its doors in August 2021 in Menton. Passionate about the world of wine, we are always looking for new experiences around it.
Another passion, we love to convey to our customers our taste for good things, while doing our best to adapt to each other's preferences. You will have the opportunity to leave with the bottle or crate of your choice, among a wide selection of wines.
Legal informations

SIRET number :

89795790800014

Spoken languages
Monday

9:30 AM - 12:00 PM

3:00 PM - 9:30 PM

Tuesday

9:30 AM - 12:00 PM

3:00 PM - 9:30 PM

Wednesday

9:30 AM - 12:00 PM

3:00 PM - 9:30 PM

Thursday

9:30 AM - 12:00 PM

3:00 PM - 9:30 PM

Friday

9:30 AM - 12:00 PM

3:00 PM - 9:30 PM

Saturday

9:30 AM - 12:00 PM

3:00 PM - 9:30 PM

Sunday

9:30 AM - 12:00 PM

3:00 PM - 9:30 PM