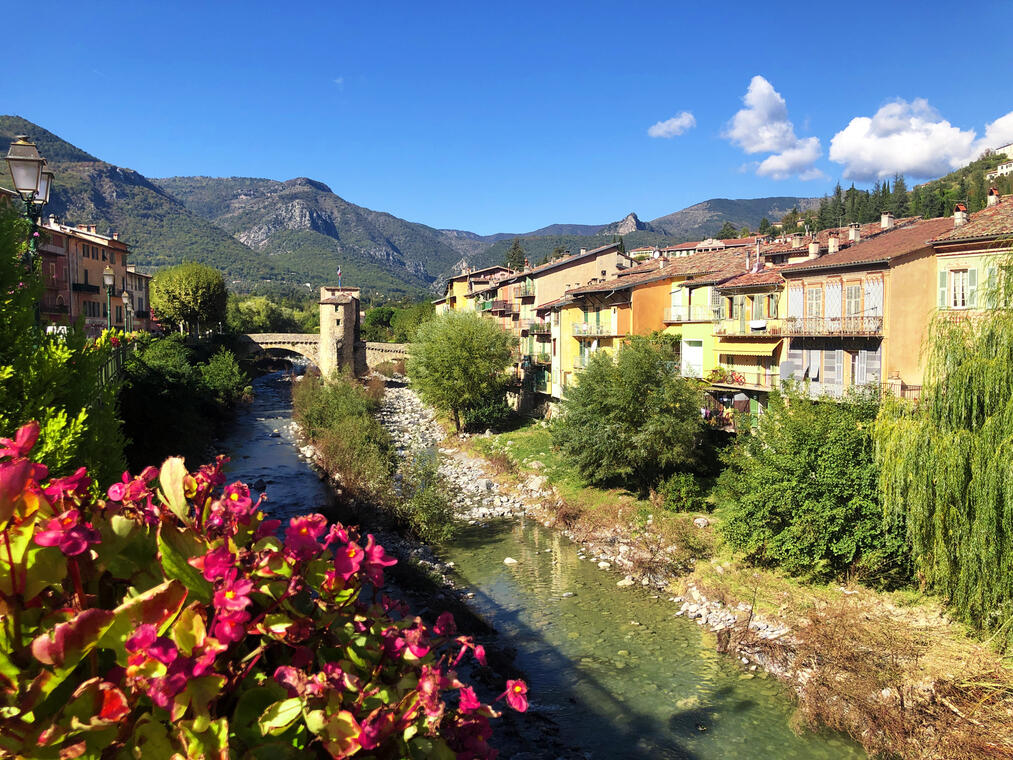 Restaurant Le Picoun
Restaurant,
Mediterranean cuisine,
Traditional French cooking,
Italian cuisine,
Provençal cuisine,
offers dishes "homemade",
Traditional cooking,
Pizzeria
in Sospel
In the heart of the village you can enjoy an authentic and traditional cuisine or wood-fired pizzas in a large warm room or on the terrace along the river bank

Traditional menu, menu of local and regional specialities and revisited foreign specialities. Wide choice of fresh fish and pizzas topped exclusively with fresh produce. Homemade desserts, constantly renewed. Generous choice of wines.
Environment

Station district

Close to a public transportation

Village centre

Overview on river

Capacity

People :

45 place setting

People :

75 Dining tables outside

Legal informations

SIRET number :

75185757400022

Spoken languages
Groups (Max capacity)

45 Maximum number of people
Activities

Equipment

Services
From

June 1, 2023




until

October 1, 2023

From

October 2, 2023




until

May 31, 2024
Monday

12:00 PM - 2:15 PM

7:00 PM - 9:45 PM

Wednesday

12:00 PM - 2:15 PM

7:00 PM - 9:45 PM

Thursday

12:00 PM - 2:15 PM

7:00 PM - 9:45 PM

Friday

12:00 PM - 2:15 PM

7:00 PM - 9:45 PM

Saturday

12:00 PM - 2:15 PM

7:00 PM - 9:45 PM

Sunday

12:00 PM - 2:15 PM

7:00 PM - 9:45 PM
Wednesday

12:00 PM - 2:15 PM

7:00 PM - 9:45 PM

Thursday

12:00 PM - 2:15 PM

7:00 PM - 9:45 PM

Friday

12:00 PM - 2:15 PM

7:00 PM - 9:45 PM

Saturday

12:00 PM - 2:15 PM

7:00 PM - 9:45 PM

Sunday

12:00 PM - 2:15 PM

7:00 PM - 9:45 PM