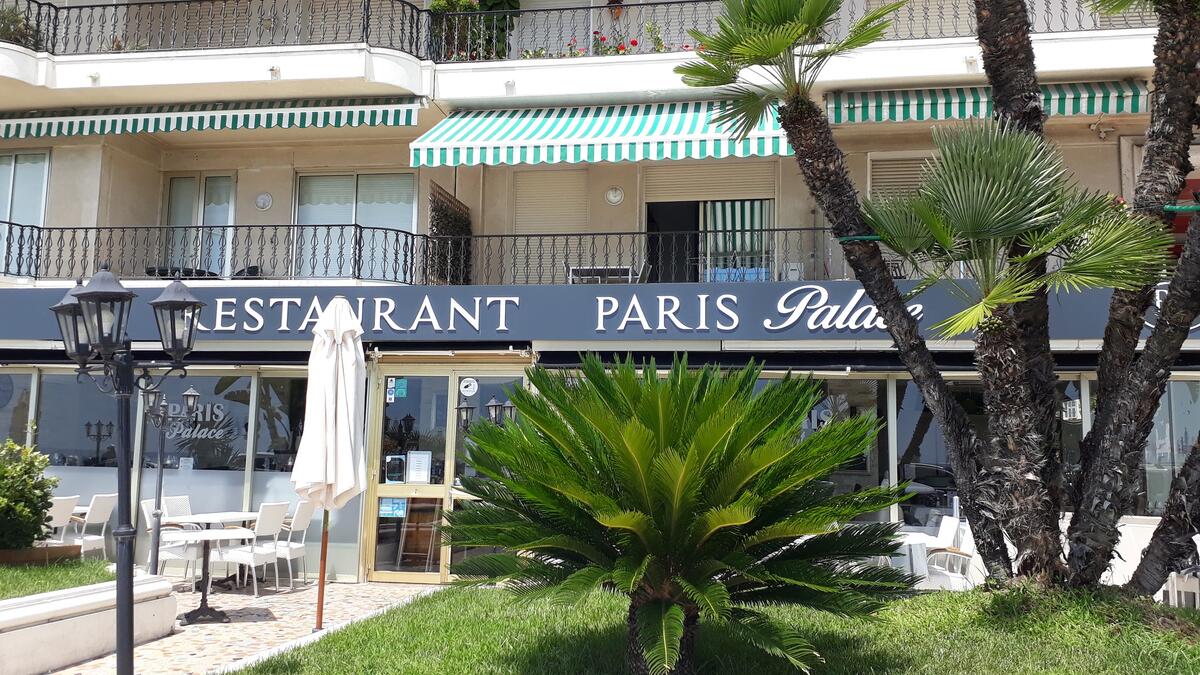 Restaurant Paris Palace
Restaurant,
Traditional French cooking,
Traditional cooking,
Bistro restaurant
in Menton
A few meters from the Casino de Menton, discover our bistronomic cuisine, in our room, private gardens or on our terrace sea view. Guests can enjoy market cuisine with fresh and seasonal produce.
Is located within the corso during the Lemon Festival.

You can enjoy according to the seasons of our terrace by the sea, as well as our private gardens or our indoor room heated and air-conditioned.
We invite you to contact us for your private or professional events.
Environment

Waterside

Beach within 300 m

Sea within 300 m

Capacity

People :

90 place setting

People :

110 Dining tables outside

Legal informations

SIRET number :

31460257400019

Spoken languages
Monday

12:00 PM - 2:30 PM

Tuesday

12:00 PM - 2:30 PM

7:00 PM - 10:00 PM

Thursday

12:00 PM - 2:30 PM

7:00 PM - 10:00 PM

Friday

12:00 PM - 2:30 PM

7:00 PM - 10:00 PM

Saturday

12:00 PM - 2:30 PM

7:00 PM - 10:00 PM

Sunday

12:00 PM - 2:30 PM